3 Holiday Storage Tips
Posted by Century Support Services on Jan 01, 2019
If you're like most people, decorating your home for the holidays is an annual highlight. However, many people share something else in common: Dread of packing away and storing holiday decorations when January 1 inevitably rolls around. The good news?
There are some ways to make this activity less of a chore while saving money and simplifying the process. Read on for a roundup of three budget-friendly holiday storage tips.
1. Use only clear storage bins.
Storage bins are available in a breadth and depth of colors. While fuchsia or neon green bins may seem fun, opt for clear storage bins instead for one reason: It's much easier to find what you're looking for. For increased efficiency, store items away that will be displayed together, such as mantle decor or outdoor decorations.
If you've already got plenty of bins in a variety of hues and aren't ready to invest in new ones, consider color coordinating them for each holiday. For example, designate the green bins for Christmas and the pink bins for Easter.
If you are in need of new bins, however, skip the stores and check out Craigslist or your community tag sale group on Facebook, instead. These are great places to find used bins for less.
Think you can continue to get away with using cardboard boxes to store your holiday decorations? This is taking a big risk due to potential exposure to the elements.
2. Take time to protect your breakables.
The holidays often seem like they're moving at hyperspeed, leaving you feeling like you need 48 hours to fit everything into a 24 hour day. There are many ways to save time this season, but rushing through the ornament-packing process is not one of them. There's nothing worse than eagerly opening up a bin of holiday decorations only to find your favorites shattered. Careful wrapping is an investment in protecting everything from your great-grandmother's heirloom holiday china to the Santa ornament your adult old son made 25 years ago in kindergarten.
While ornament storage boxes are one solution for s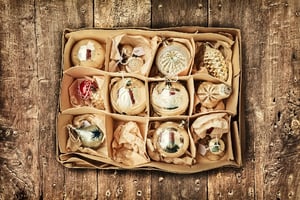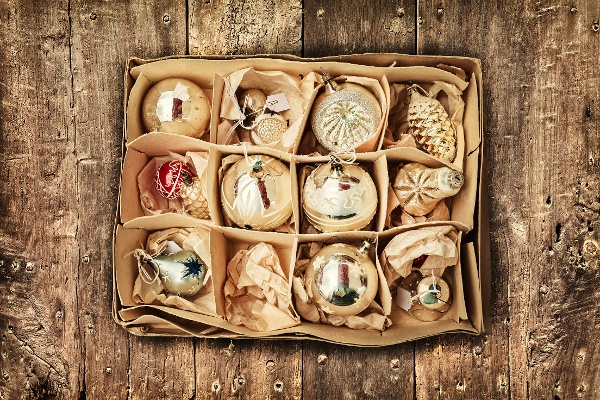 afeguarding your tiny treasures, wrapping breakables in newspaper works fine. Another trick used by the experts? When wrapping and tissue paper pass the point of reusing, run them through a shredder and re-purpose them as packing material.
To avoid having entire bins of belongings wiped out, be sure to store them in a cool, dry, off-the-ground place.
3. Shop — and store — smarter.
Stores mark down their Christmas inventory by as much as 50 percent come December 26. When the spirit of the season hits you in early December,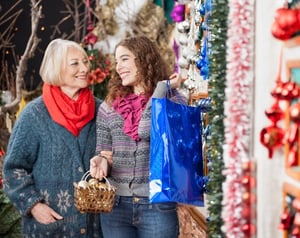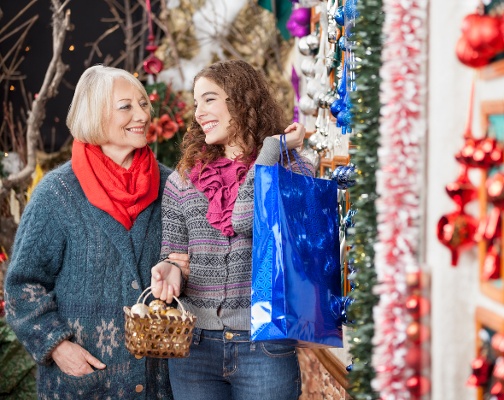 resist the temptation to run to the store for that lawn inflatable you've had your eye on. Instead, plan to stock up after the holidays when prices plummet. This is also a good time for savings on anything and everything winter-related, such as outerwear and last year's appliances. Keep an eye out for these deals as you go; you may be able to find a discounted gift or two to put under next year's tree.
Just be sure to pack these purchases away with all of your other seasonal stuff so you don't forget about them when the hustle and bustle of the holidays starts up again next year.
One last thing to keep in mind. In addition to savings, there are other reasons to reuse holiday decorations from year-to-year, including being kinder to the planet and creating family traditions. To begin reaping all of these beautiful benefits, use these three holiday storage tips to trim costs while you trim your tree.