Closing the Financial Literacy Gap for Women
Posted by Century Support Services on Mar 08, 2021
Women are pushing boundaries at a faster rate than ever before. There are more women in positions of leadership at powerful companies and government positions. More women are starting their own businesses and becoming the sole earners within their business. As March is National Women's History Month, it proves the ideal time to focus on creating financial health within your own life.
Closing the Gap for Women
As more women engage in leadership roles around the world and make significant strides in business, it's also time to close the gap when it comes to financial literacy. That's not to say women haven't been financially savvy in the past – there are plenty of examples of women stretching the dollar to the highest level. Yet, utilizing their financial prowess and additional support, women may be able to do much more.
In a study by Allianz, it's clear that women are changing, but there's still a lot of growth to happen. Here are a few things they've found:
Only 62 percent of women say they feel financially secure.
Only 38 percent of women say they are the financial breadwinner in their home.
The student also found that women are more active in their homes' financial decision-making than in the past. Some of this comes from the lack of willingness to ask for a raise – just 27 percent of responding women reported that they did so in 2019.
Studies have long found that women tend to carry more debt than men. In fact, they hold 2/3rd of all student debt in the U.S., according to the American Association of University Women. That amounts to over $929 billion in student loan debt. That debt doesn't often turn into better income, either. In fact, the U.S. Census Bureau data shows that, in 2018, women earned just 82 cents for every $1 earned by men across all races. That's significantly less for Hispanic or Latino women who earned just 54 cents for every $1.
Yet, Women Are Pushing Boundaries
While women are still struggling, they are making headway. There are numerous women holding CEO and CFO positions in powerful companies. In the 2020 Fortune 500 ranking, women held more CEO positions than ever before – holding 37 positions. Among them are Carol Tome, a Home Depot executive turned CEO of UPS, and Heyward Donigan, the new CEO of Rite Aid. Others include Kristin C. Peck, chief executive at animal health company Zoetis and Jennifer Jonson of Franklin Resources, an investment firm.
It Starts with Managing Personal Finances with Ease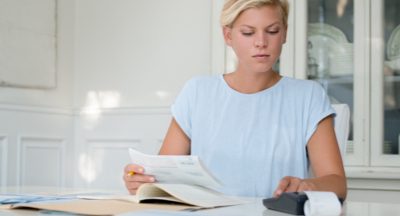 Many women still struggle to manage personal finances. That comes from poor early decisions or a lack of access to funding. By embracing methods to get out of debt and to better manage personal finances, women will be able to make informed economic decisions throughout their lifetime.
In study after study, it's clear – women need better access to personal finance management and training programs. A study by George Washington University Global Financial Literacy Excellent Center found that less than half of women taking a literacy test were able to answer questions correctly. The study found that a key factor in this is a lack of confidence in making these decisions.
Where can women go to get information and an education to make them financially savvy? Look at the opportunities around you. There are various ways to do this:
Turn to nonprofits locally or online to help you. Savvy Ladies is one example of an organization that helps support financial independence for women.
Take a free personal finance course from one of the many providers such as Clever Girl Finance.
Check out the Udemy courses on personal and small business finance (there are hundreds of options!)
Look to local community colleges and your local small business chapter for more insight. You may be able to find some support from learning on your own through organizations such as Credit.org, MoneyGeek, and TheBalance. These websites package information on just about every subject. Don't forget to turn to the Small Business Administration for support for women-based financing, too.
How do women reach new heights? They have to be able to manage personal finances with more attention and care. With a better understanding of financial management skills, women may be able to learn how to start their own business or build financial wealth even as they continue to raise their families. It starts with simple things such as:
Learning to budget more accurately
Working to build a savings account
Paying down debt as quickly as possible
Minimizing credit card use while boosting secured loans to improve credit scores
Improving financial knowledge when making buying decisions
Investing in their future through retirement accounts
For many women, it can seem impossible to make a difference, especially when living paycheck to paycheck. Yet, those working in a debt settlement program are making big differences for their future. One day, they may become the next women business owner.
---
Contact Century to Learn About Debt Settlement
If debt settlement sounds like it might be the right debt reduction strategy for you, contact Century Support Services. Century has helped hundreds of thousands of people settle debts that they otherwise couldn't pay, and has saved clients a lot of time, aggravation and money in the process. To date, Century has settled more than $1.3 billion in debt and maintains a 94% satisfaction rating.
To get started, you'll receive our free assessment and our Certified Debt Specialists will create a personalized program plan for you.
To learn more about the debt settlement process or if you have any general questions relating to how long does debt settlement take or how long will it take to recover from debt settlement, we're happy to answer any questions.
Contact us today!